61f56b41cf09952bcb4bd0d7-regular
Vident V301 Car Diagnostic Scanner Obd2 Diagnostic Tool For V-W For Audi For Skoda For Seat Oobd Code Reader
Vident V301 Car Diagnostic Scanner Obd2 Diagnostic Tool For V-W For Audi For Skoda For Seat Oobd Code Reader

modname=ckeditor

Vident V301 Car Diagnostic Scanner OBD2 Diagnostic Tool for V-W for Audi for Skoda for Seat OBD2 OBD Code Reader
Functions

Reads odes, Clears codes, turns off check engine light (MIL) and resets monitors.
Supports all the 11 OBDII test modes.
Read Codes                          O2 Monitor Test
Erase Codes                          On-Board Monitor Test
Live Data                              Component Test
View Freeze Frame                Vehicle Information
I/M Readiness                         Modules Present
Unit of Measure

1.Works with most 1996 and newer OBDII & CAN compliant for Volkswagen, for Audi, for Skoda, for Seat,for Lamborghini, for Bentley and for Bugatti
2.Red-Yellow-Green LEDs and build-in speaker indicate emissions monitor status.  Can also help catch intermittent problems or confirm repairs during a drive cycle.
3.I/M readiness hot keys makes it easy to use this tool right out of the package.-quick display of status of all tests on a single screen
4.Read/ clear stored & pending codes, turn off Check Engine Light(MIL)and reset monitors.
5.View on-screen fault code definitions(generic and manufacturer-specific, where available)-thousands of definitions stored within the tool software
6.Read freeze-frame data(a snapshot of sensor values when a DTC occurred)Read real-time live data streams from the engine sensors -ideal for monitoring intermittent faults
7.Graph live engine data on-screen Automatic VIN acquisition and decoding makes it much easier to
read manufacturer specific codes and enhanced mode 6 data
8.Retrieve VIN, Cal ID and CVN identifiers from ECU(dependent on vehicle support)
One-click I/M readiness for emission test

Red-Yellow-Green LEDs indicate emissions monitor status. This diagnostic tool can also help catch intermittent problems or confirm repairs during a drive cycle.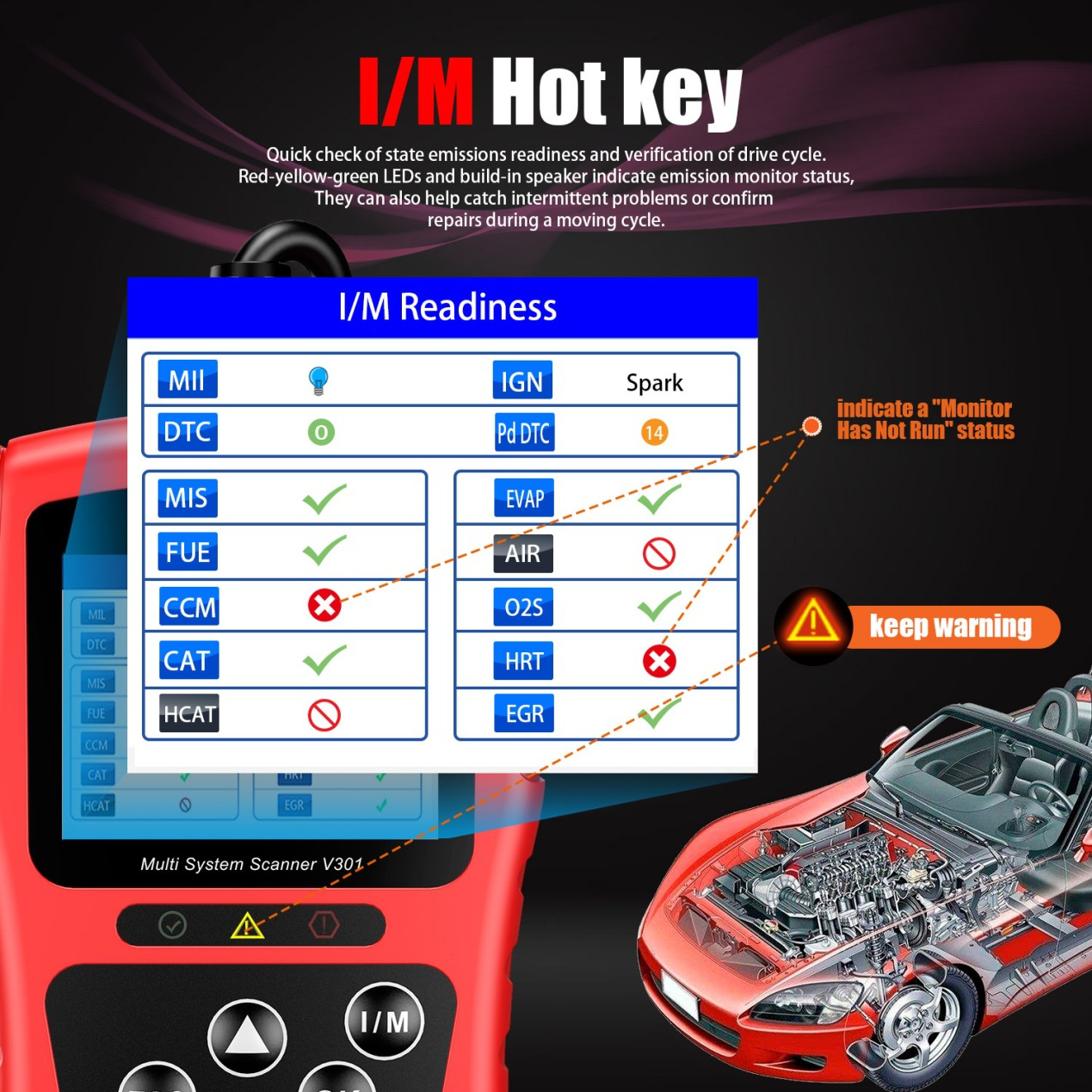 Data Print

Data Review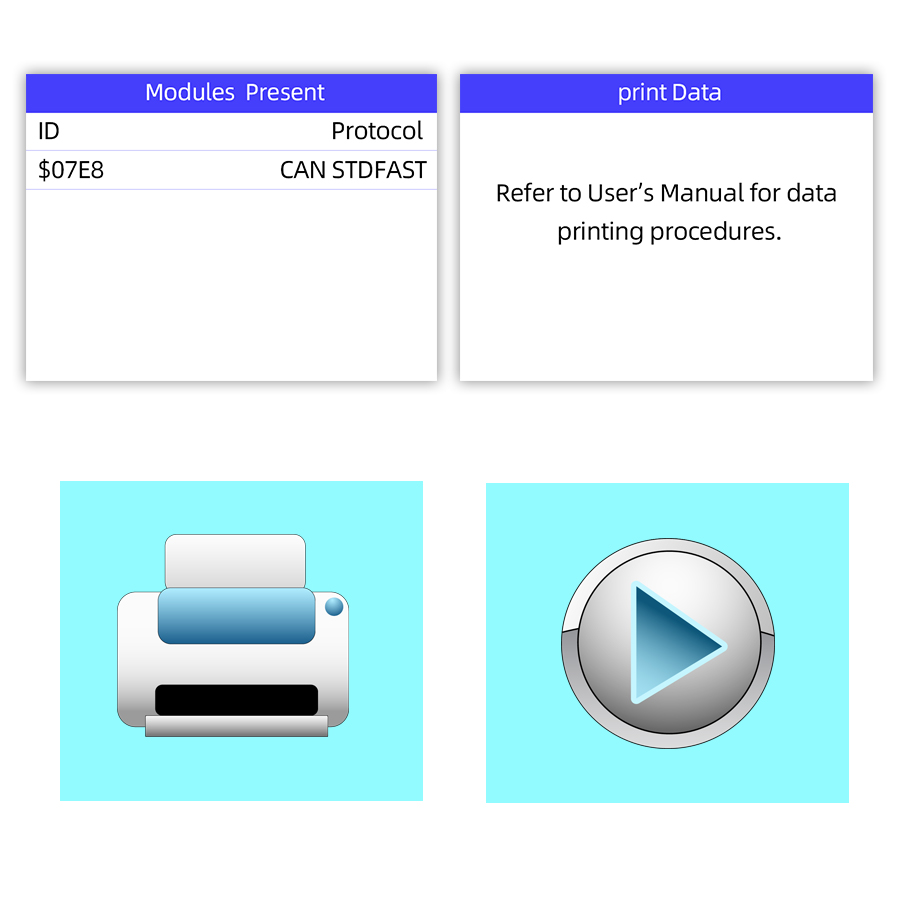 Mostly required common maintenance services

Exquisitely designed-Ergonomic grip handle, bulging membrane

Multi-language
English, French, German, Russian, Spanish, ltalian, Portuguese, Hungarian, Swedish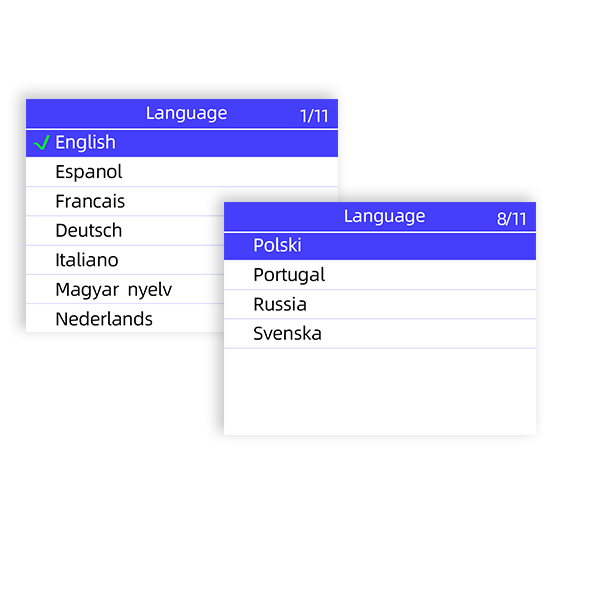 Vident v301 Full System Diagnostic:

It can read / erase codes, read ecu information, readiness test etc.

Besides engine, transmission, ABS and airbags, Vident v301 can access the whole control electronic systems.
Engine                            Auto Trans
ABS Brakes                    Auto HVAC
Cent.Elect                       Airbags
Steering Wheel               Instruments
CAN Gateway                All Wheel Control
lmmobilizer                    Centr.Locks
Navigation                     Inter.Monitor
Central Cony                 Xenon Range
Radio          ****** and many more.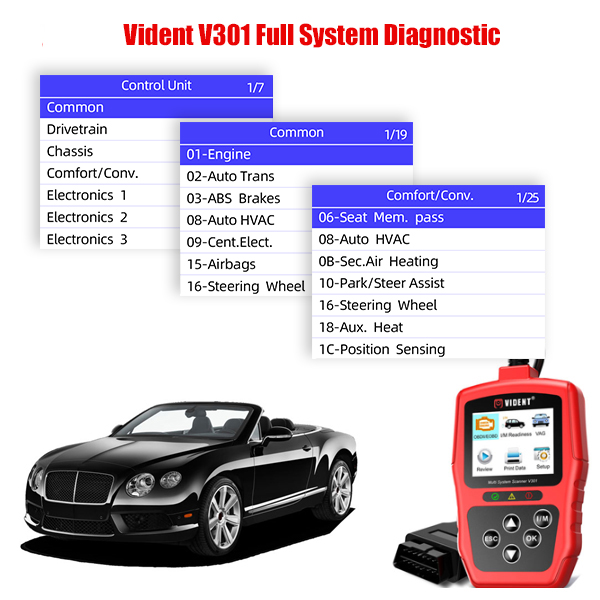 Hot Service Reset Function

Oil Service
Electronic Parking Brake(EPB)
Calibration of teering Angle Senser
Adapt Battery After Replacing
Throttle Body Alignment(TBA)
Special Function Of  Diesel Engine
Read anti-theft code
Reset Airbag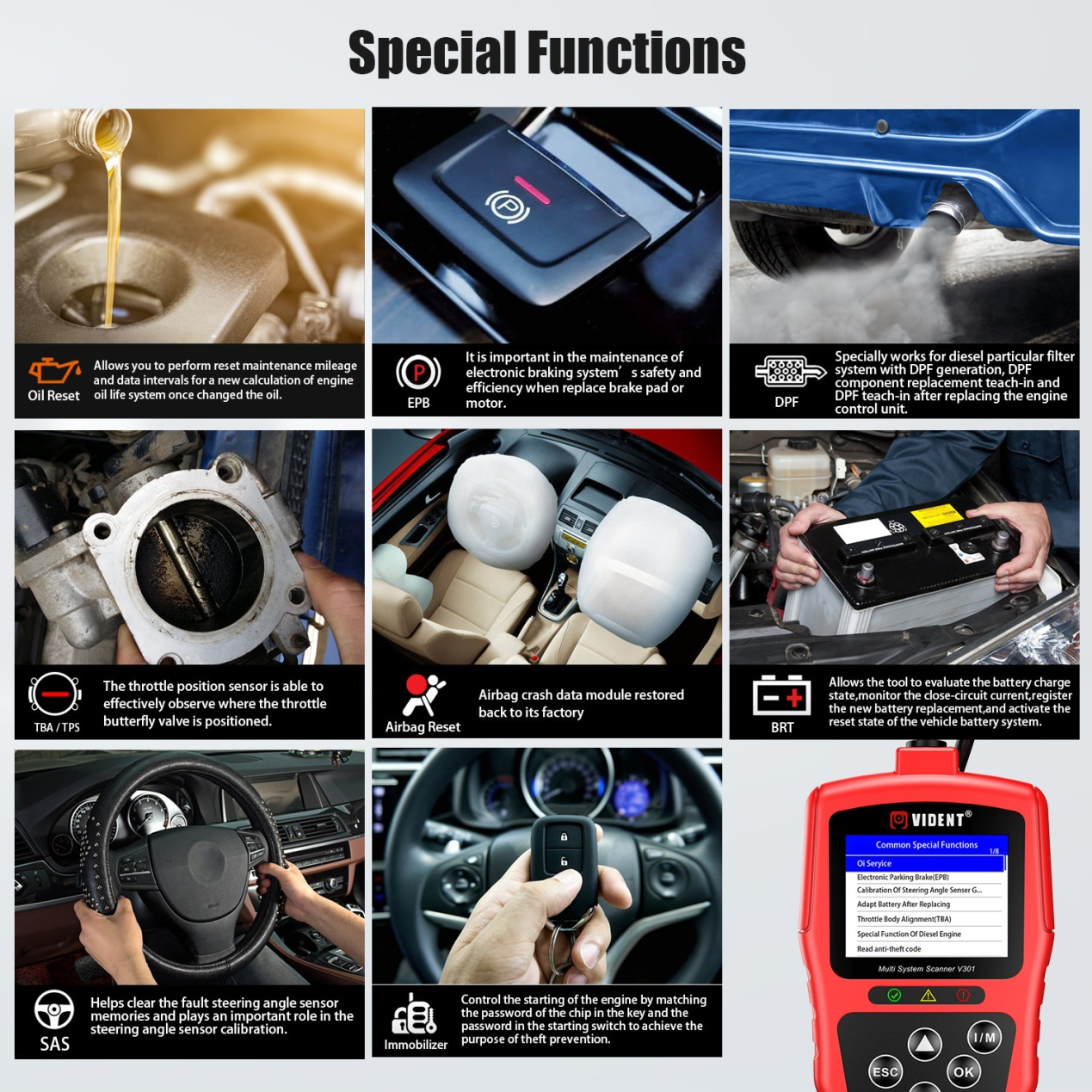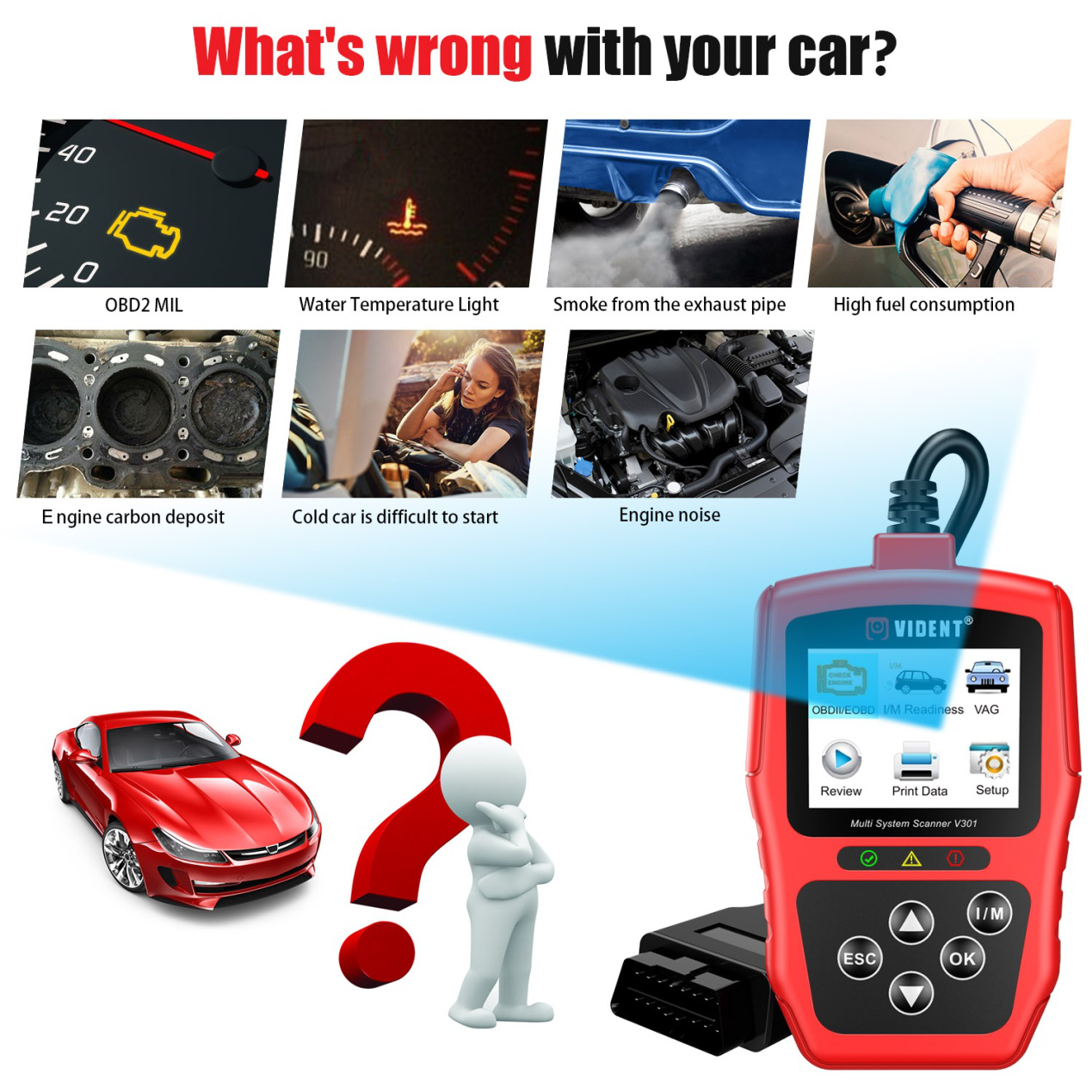 Life-time free software and firmware updates
Download: Upgrade Kit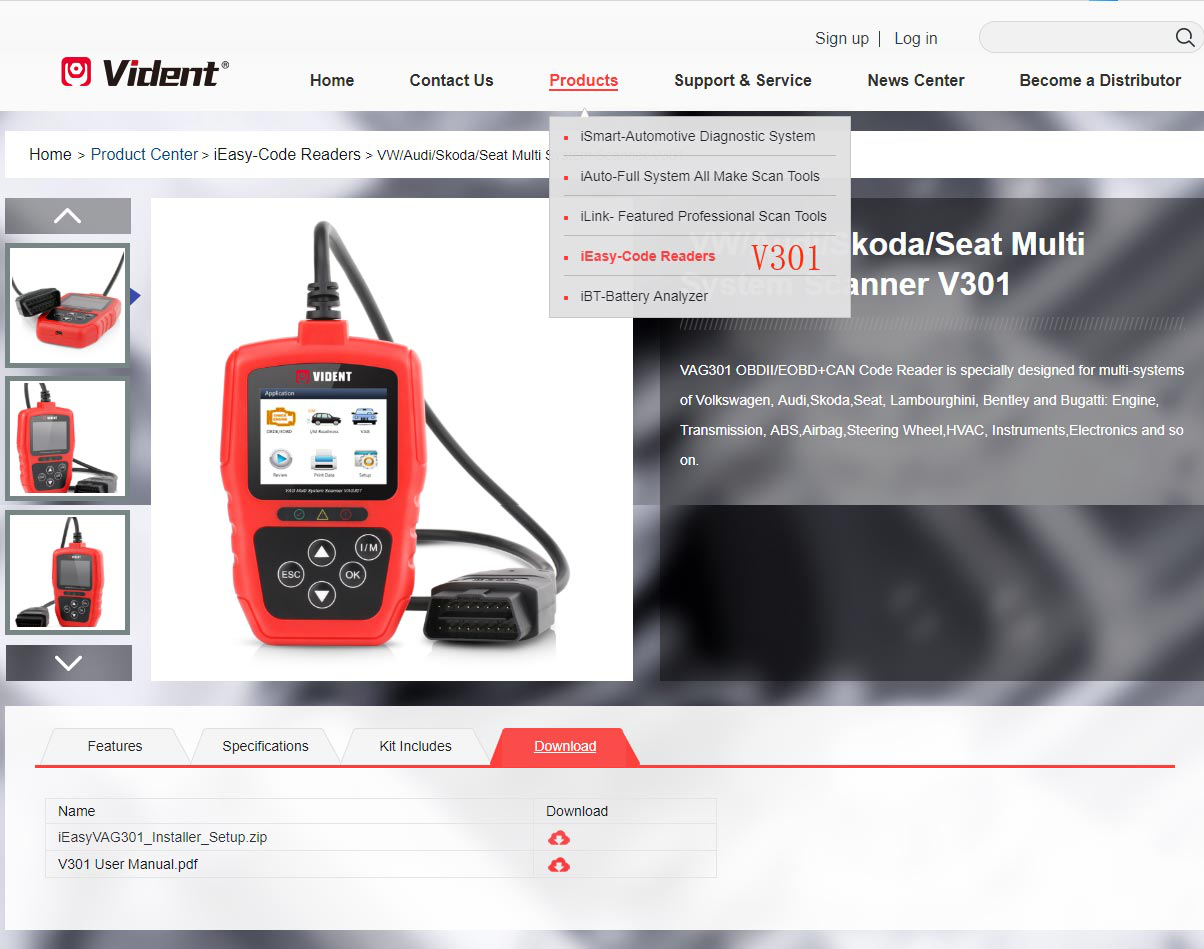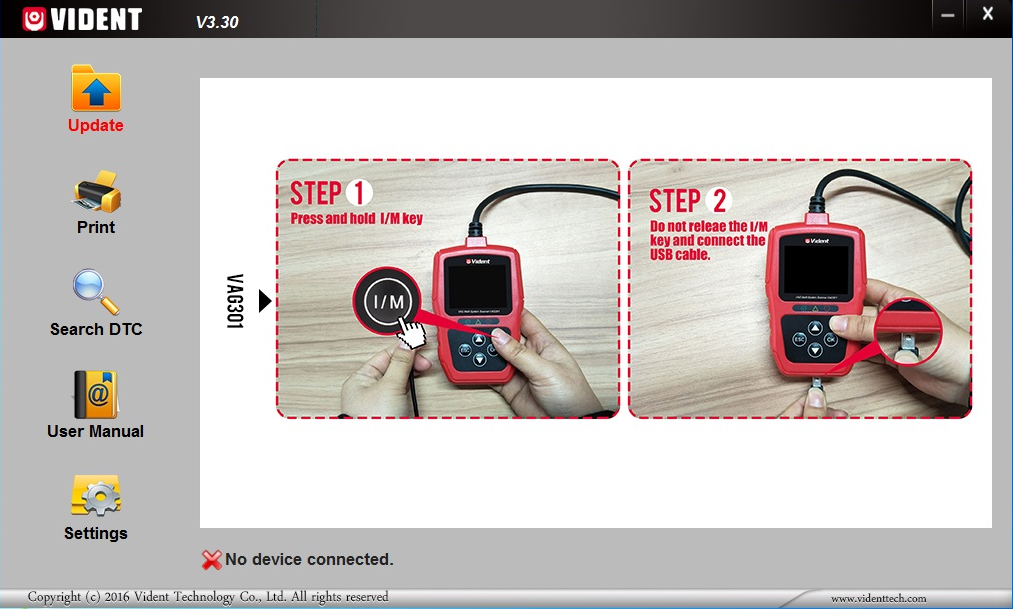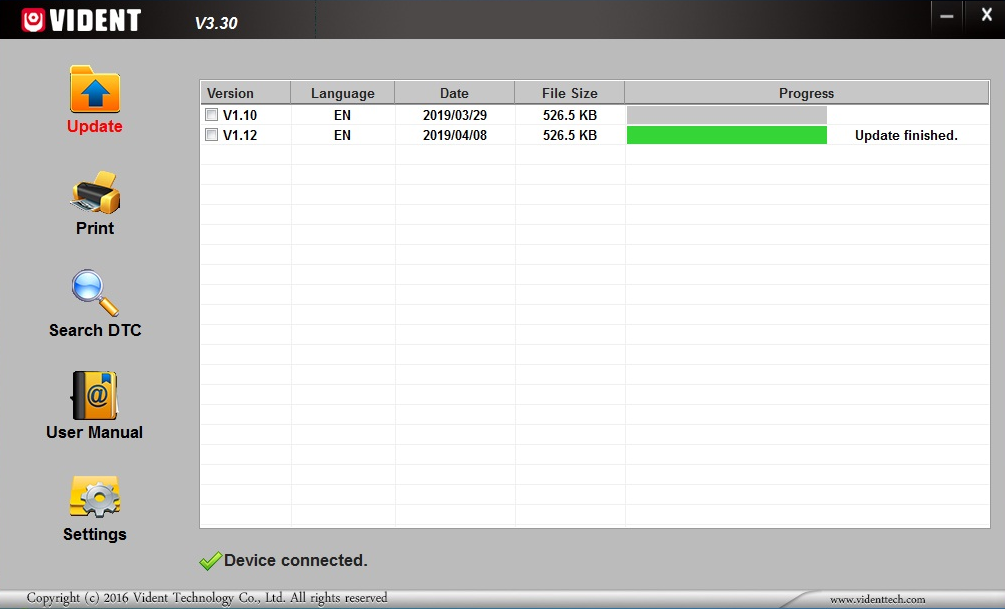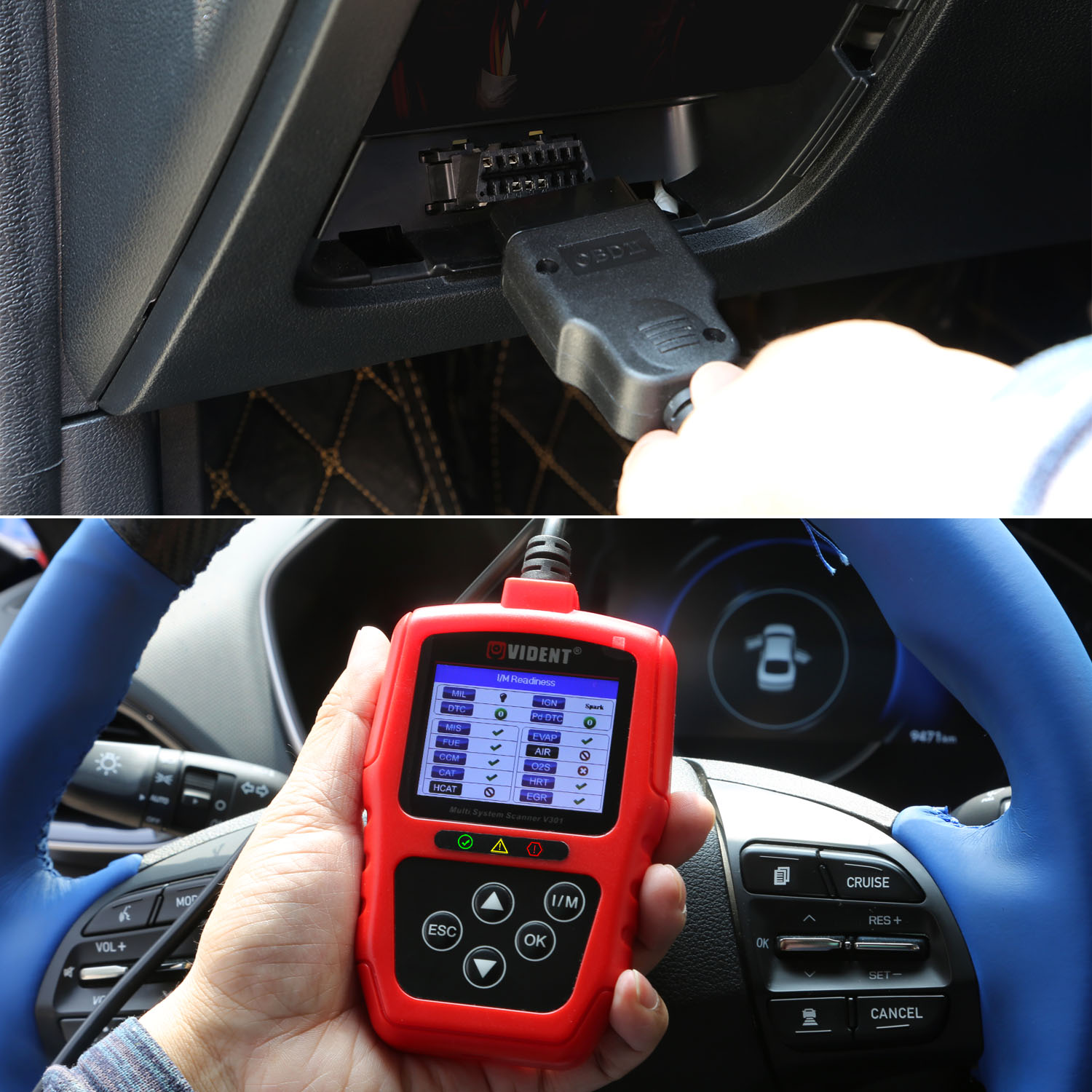 Quality Assurance:

We always strictly monitor product quality.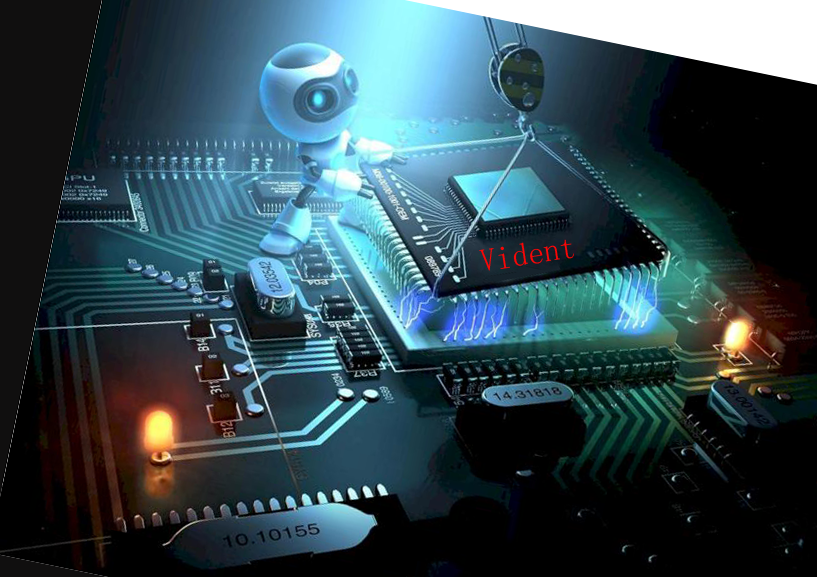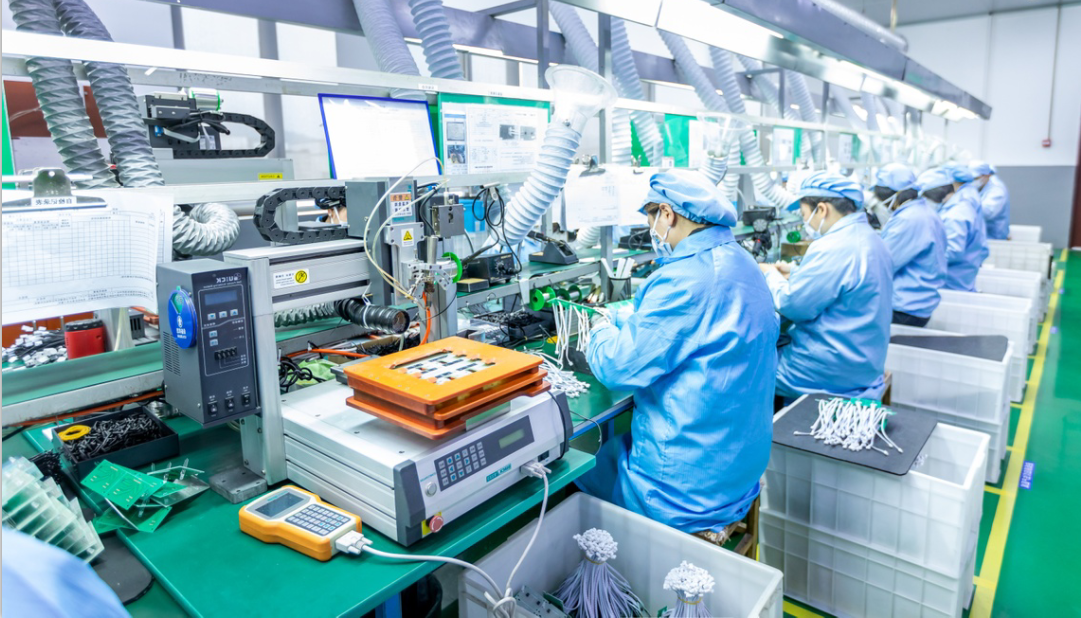 Package includes

1pc x Code Reader
1pc x User Manual
1pc x USB cable
Professional Packaging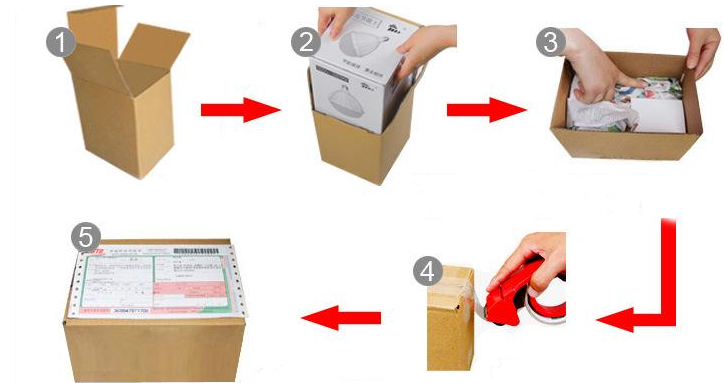 Fast Shipment

We have warehouses which are located in US,UK,AU,CA. We not only assure our customers of excellent service, but also provide our customers with the fastest delivery possible!

About US

We are dedicated dealer of automotive diagnostic tools and automotive electronics. We have many years of experience in the field of automotive diagnostic instruments.
Reasonable prices, quality customer service and reliable reputation are the goals of our company !

Feedback

Thanks for your support, If you are satisfied with our product and service please leave us a 5-star positive feedback, your encouragement will keep us moving forward.

Your 5 Star & positive feedback would be the best support for us!

Vident V301 Car Diagnostic Scanner Obd2 Diagnostic Tool For V-W For Audi For Skoda For Seat Oobd Code Reader