61f43d2dcf09952bcb076e13-regular
Motocross Gear Set Delicate Fox 180 Oktiv Trev Jersey Pants Mtb Atv Bike Cycling Offroad Kits Motor Black Suit Mens
Motocross Gear Set Delicate Fox 180 Oktiv Trev Jersey Pants Mtb Atv Bike Cycling Offroad Kits Motor Black Suit Mens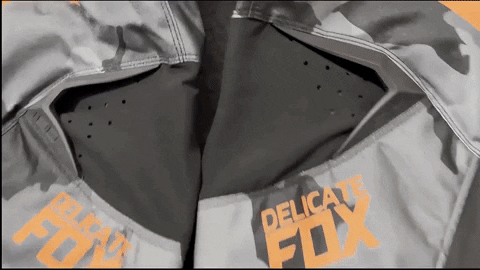 European size: S(30"), M(32''), L(34''), XL(36''), XXL(38'')
Jersey size : S, M, L, XL, XXL
S ( height 160-165cm, weight 50-60kg )
M ( height 160-170cm, weight 60-70kg )
L ( height 165-175cm, weight 70-80kg )
XL ( height 175-185cm, weight 80-95kg )
XXL ( height 180-195cm, weight 95-105kg )
Pants size : 30 32 34 36 38
30 ( waist 78cm, length 98cm )
32 ( waist 83cm, length 100cm )
34 ( waist 88cm, length 102cm )
36 ( waist 93cm, length 104cm )
38 ( waist 99cm, length 106cm )
The Jersey
An evolution of the fastest gear in motocross, the new Flexair jersey is designed to function seamlessly with the human body. Featuring a striking three color design with a Flo Orange main body and white and black accents, the Flexair Howk Jersey is sure to stand out when the gate s and the throttle twists.
The jersey has a new, more contoured fit for less billowing and wind flap. So, you can cut through the air with speed on your fastest rides. The fabric continues to be the foundation of the jersey, which rapidly wicks moisture to keep you cool, dry and the garment lightweight.
Targeted ventilation along the sleeves are in the ideal position when riding to channel the highest volume of air through the jersey to keep you cool, dry and comfortable. And the bonded stretch cuffs and collar reduce chaffing while making athletic moves on the bike.
- Durable heavyweight shirt jacket quilted and lined for comfort and warmth.
- Silicone button snaps on center front
The Pants
When every second counts, the ability to continually adapt and modify your position on the bike is paramount. The Flexair Pant is designed to ensure every movement feels natural and comfortable. With a forward looking graphic and color scheme which includes flourescent orange hits, this style matches perfectly with the Jersey for a race day kit like no other. The main body is cut from durable, 4-way stretch Fabric for unmatched mobility. And an innovative knee design provides a sleek performance fit over braces by removing excess material, eliminating binding, and improving articulation.
Not stopping at mobility, we also aimed to enhance rider comfort. The waistband has an ultra-secure fit for a distraction-free riding experience. Strategically placed venting was incorporated to increase airflow and help regulate body temperature. And an internal liner reduces chafing and improves comfort against bare skin.
- Dyed and sublimated main body panels with premium heat transfer logo treatments for a rich and long-lasting aesthetic
- Precision knee paneling for a slim fit over braces or guards
- Double-layer knee system with a full-grain leather outer and abrasion resistant inner layers provide increased durability against knee braces, guards, and the bike
- Minimalistic internal liner on to reduce chaffing
- Reinforced 600D saddle panel to increase durability without sacrificing performance
- Improved yoke panel with premium bonded edge for lightweight minimalism and mobility
Motocross Gear Set Delicate Fox 180 Oktiv Trev Jersey Pants Mtb Atv Bike Cycling Offroad Kits Motor Black Suit Mens