61f27efacf09952bcb53f62c-regular
2 In 1 Multifunctional Foldable Bathroom Shower Chair With Armrest Stable Shower Seat Wall Mounted For Seniors Pregnant
2 In 1 Multifunctional Foldable Bathroom Shower Chair With Armrest Stable Shower Seat Wall Mounted For Seniors Pregnant
2 In 1 Multifunctional Foldable Bathroom Shower Chair With Armrest Stable Shower Seat Wall Mounted For Seniors Pregnant Woman
Product name: Stainless steel folding wall chair products
Main material: ABS+stainless steel
Product function: Multifunctional: wall-type bath stool, can also be used as a shoe changing stool, toilet stool and other product parameters,
Features: Two-in-one can support and sit, ABS widened injection panel, strong load-bearing, the maximum load-bearing 330lb stainless steel handrail is not easy to rust
What is included in the package: Seat +12 expansion screws +12 self-tapping screws
Product usage method or matters needing attention:
Installation precautions: Please confirm whether the installation wall is firm before installation.
Walls that can be installed: concrete, lightweight concrete, solid bricks, natural dense stone, reinforced walls, load-bearing walls.
The walls need to be reinforced to install: porous bricks, lime-sand bricks, thin hollow walls, single-plank walls and other moderately low-endurance walls; gypsum walls cannot be installed. "
Product advantages and product selling points:
1. Two-in-one: Not only serves as a wall chair for bathing, the product itself has two armrests, which is safer. Stainless steel handrails are stable, reliable and durable.
2. 90-degree folding design, easy to fold, no noise, labor-saving and space-saving bathroom stools to ensure the safety of family members.
3. Stable base: stainless steel film, three-point fixed, not easy to rust, the product is more firm. Strong load-bearing, not easy to break.
4. ABS injection panel, widened design to meet strong support and make bathing more comfortable. Good ventilation, ABS is not easy to deteriorate and become moldy.
5. The product has a wide range of applications: it can be used as a bath stool in a bathroom, a toilet stool, a shoe changing stool in the hall, etc.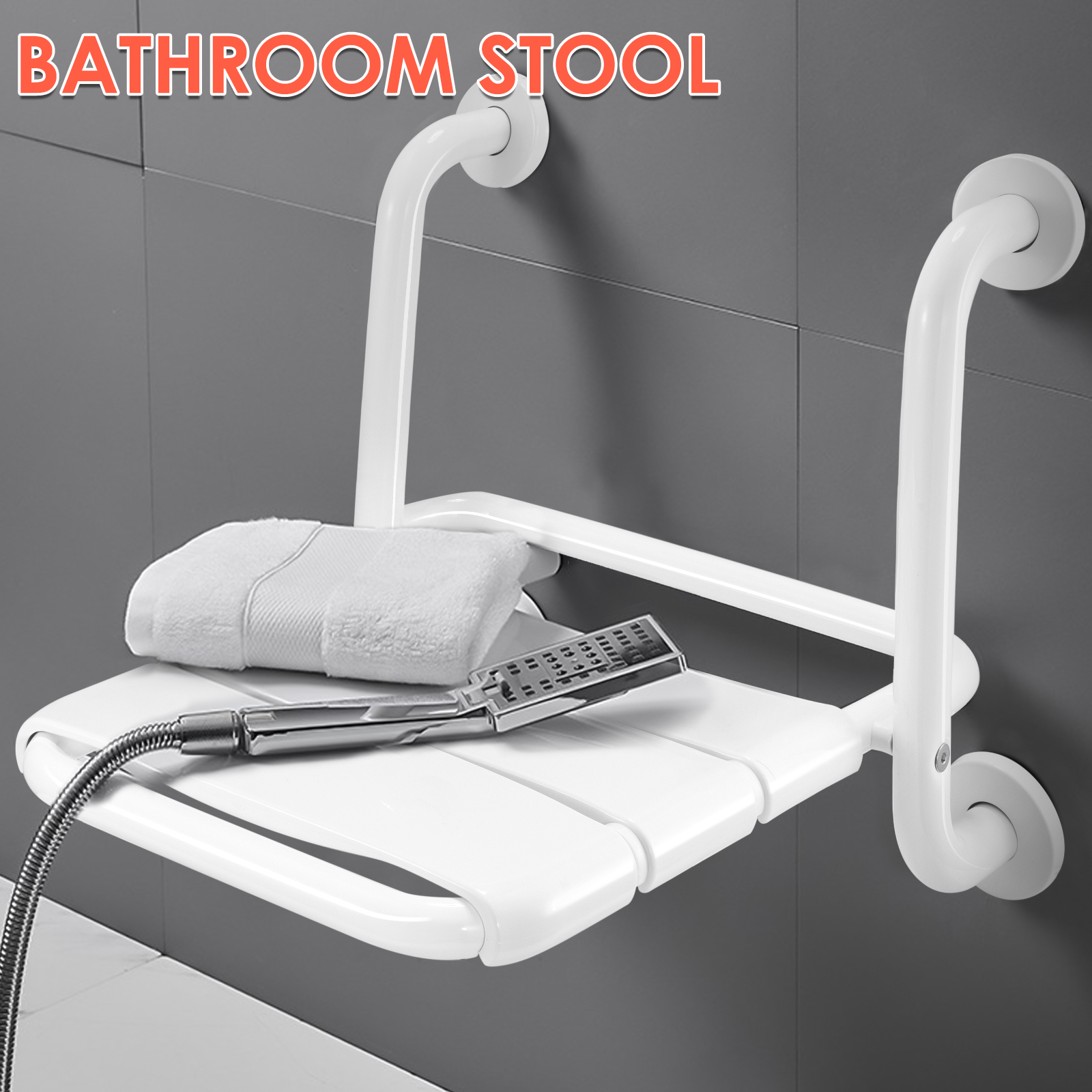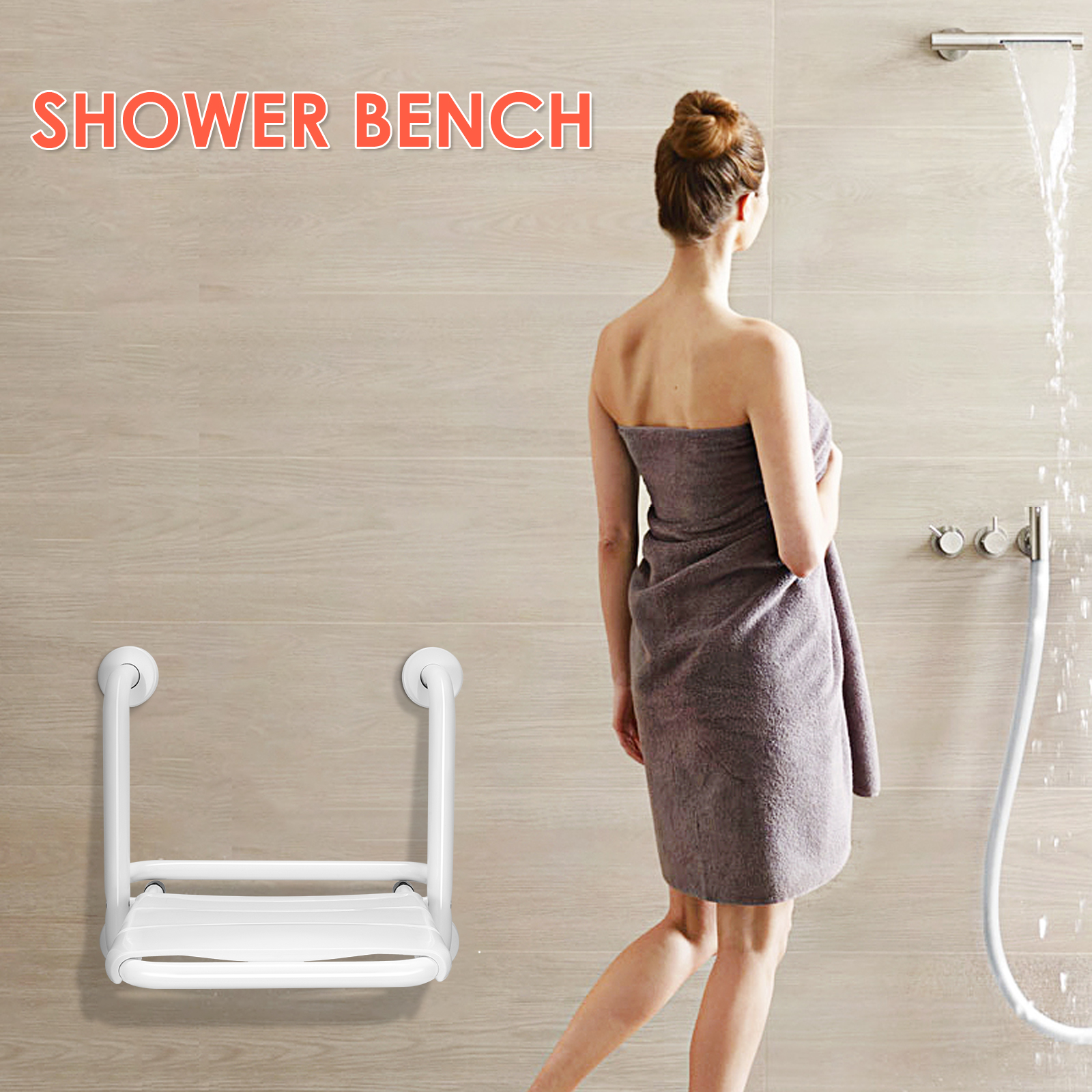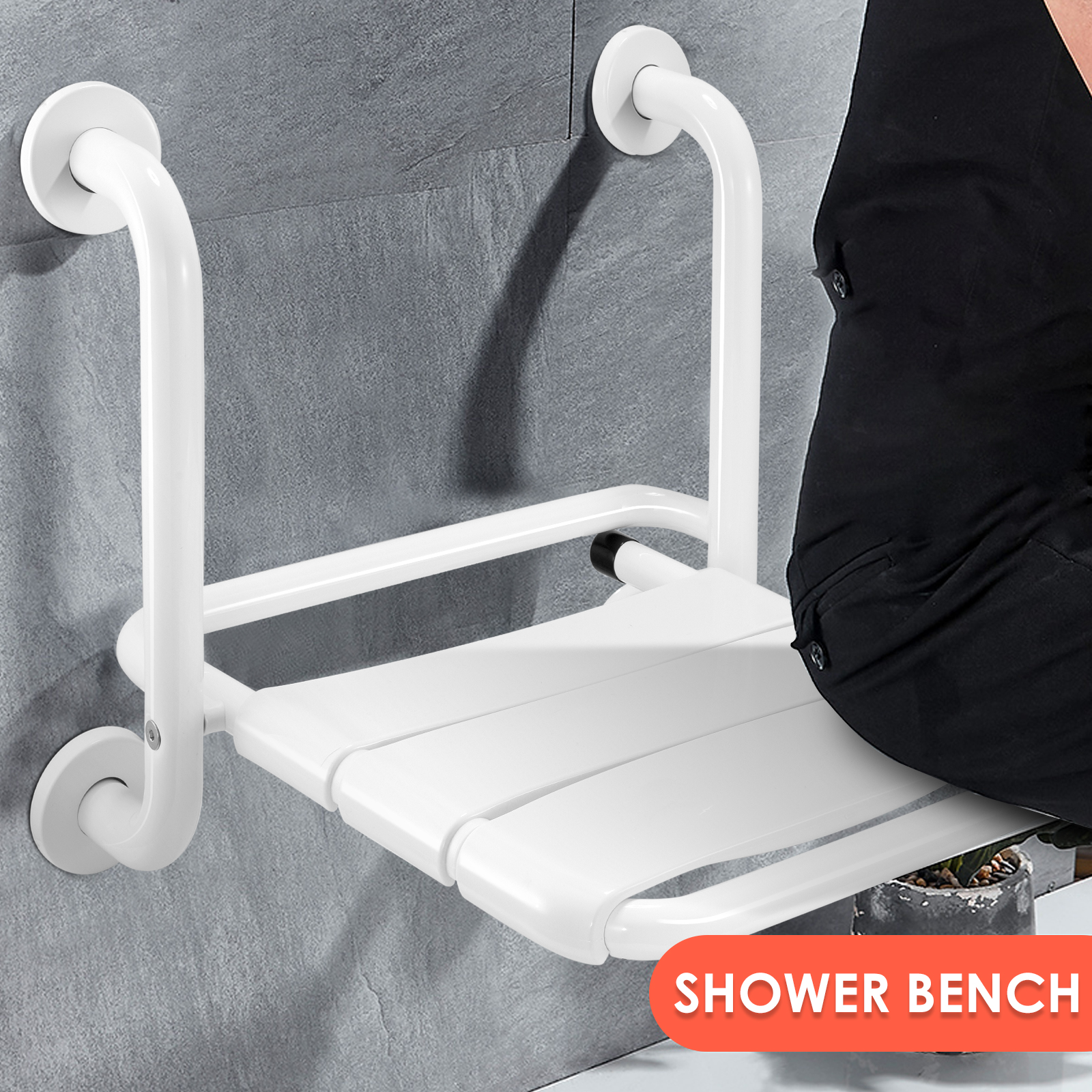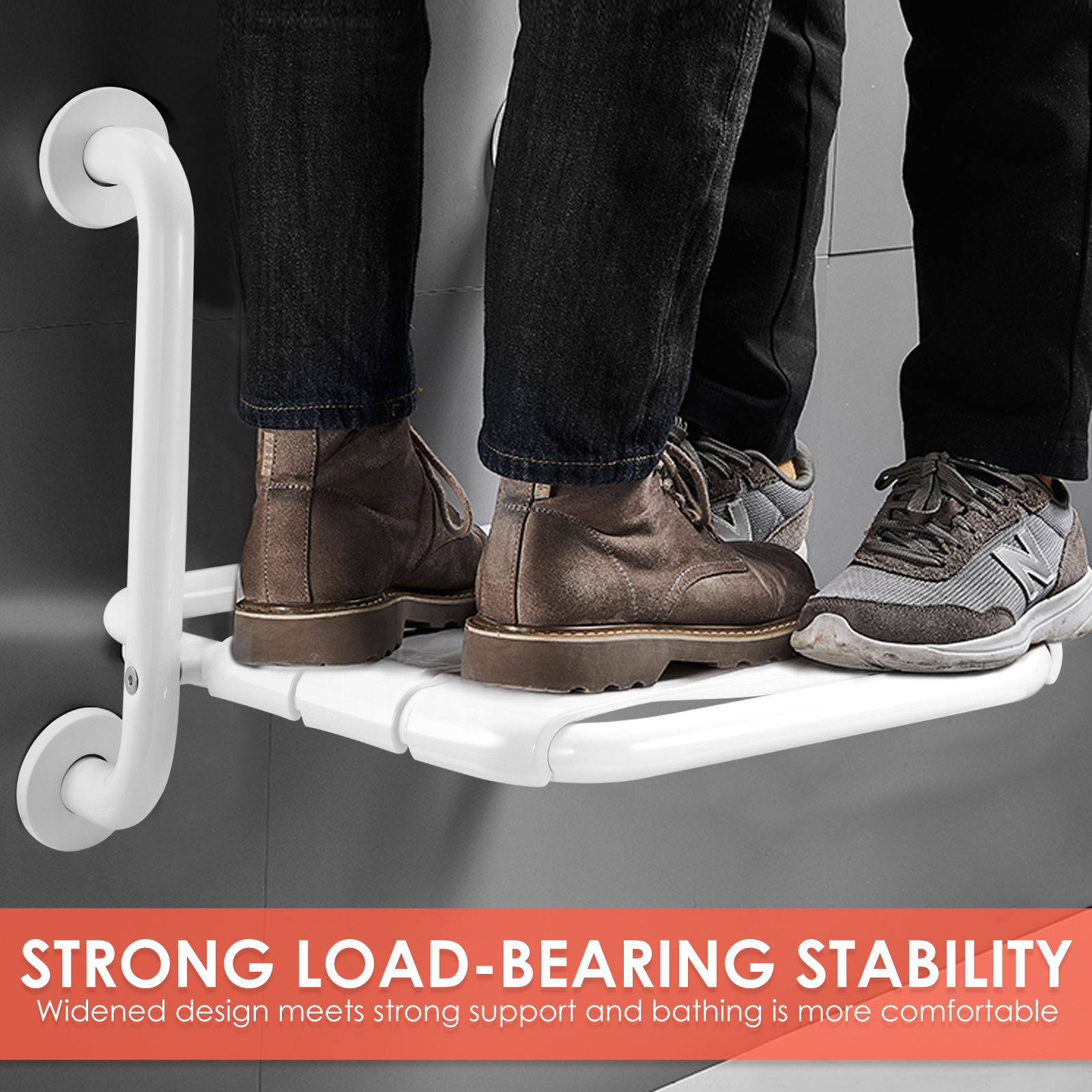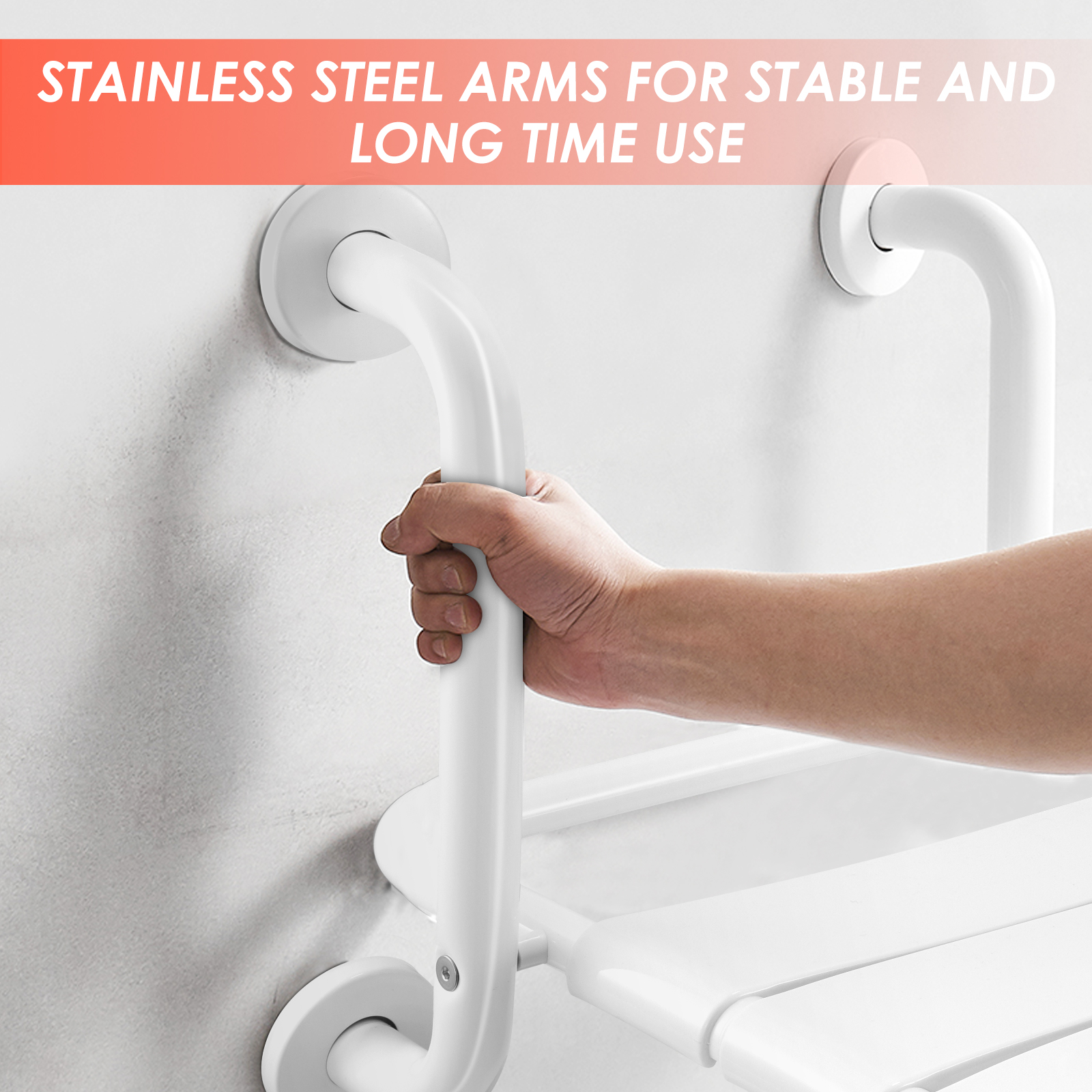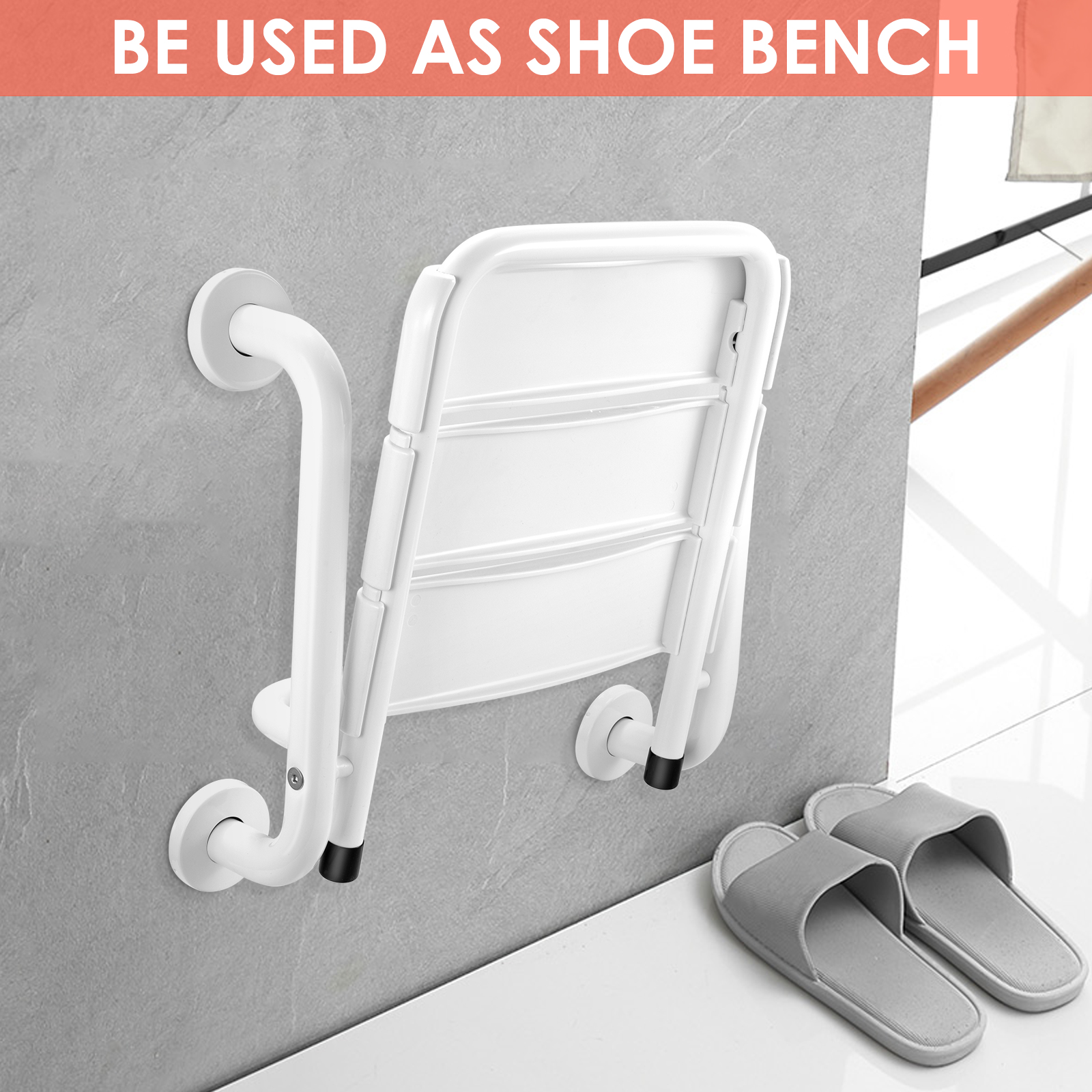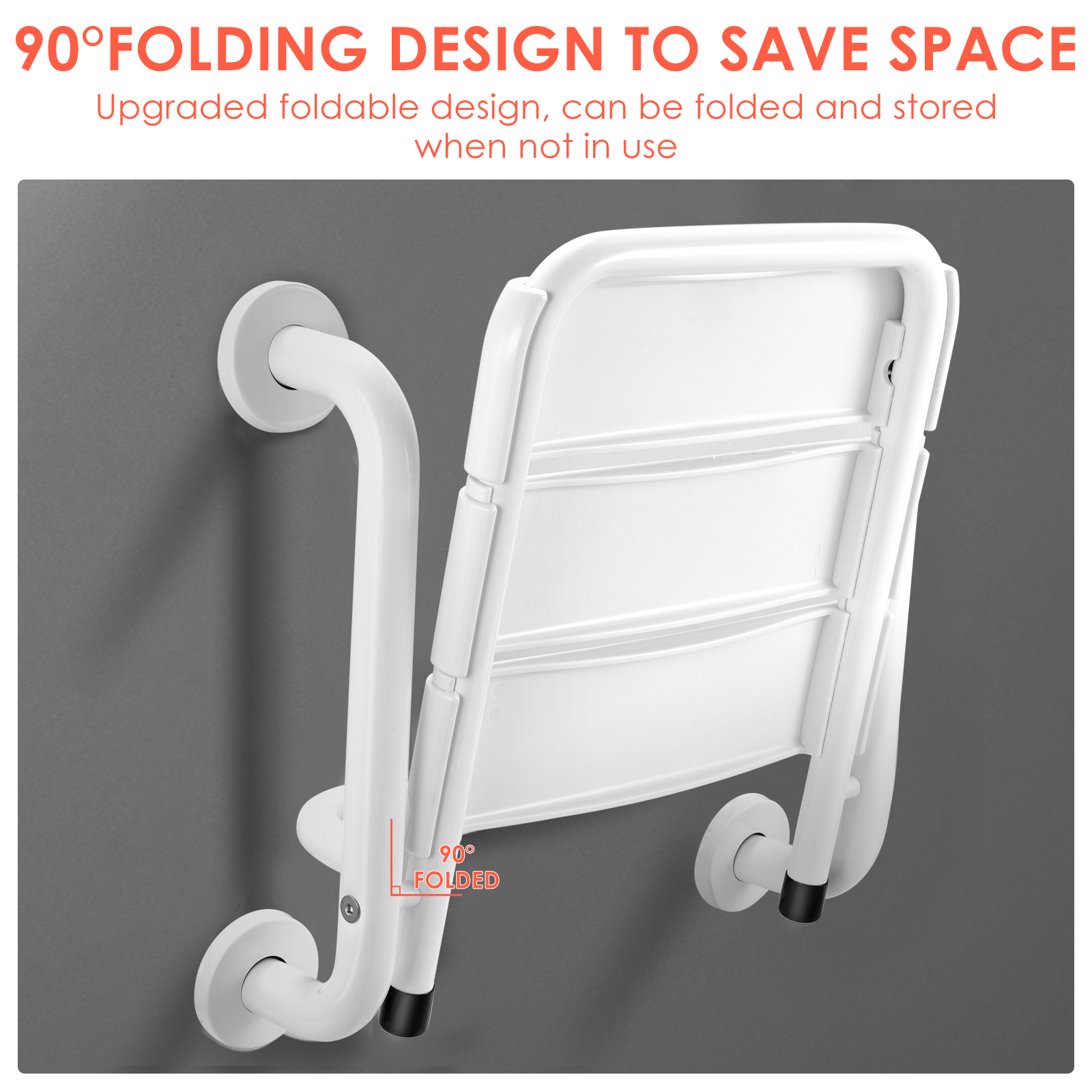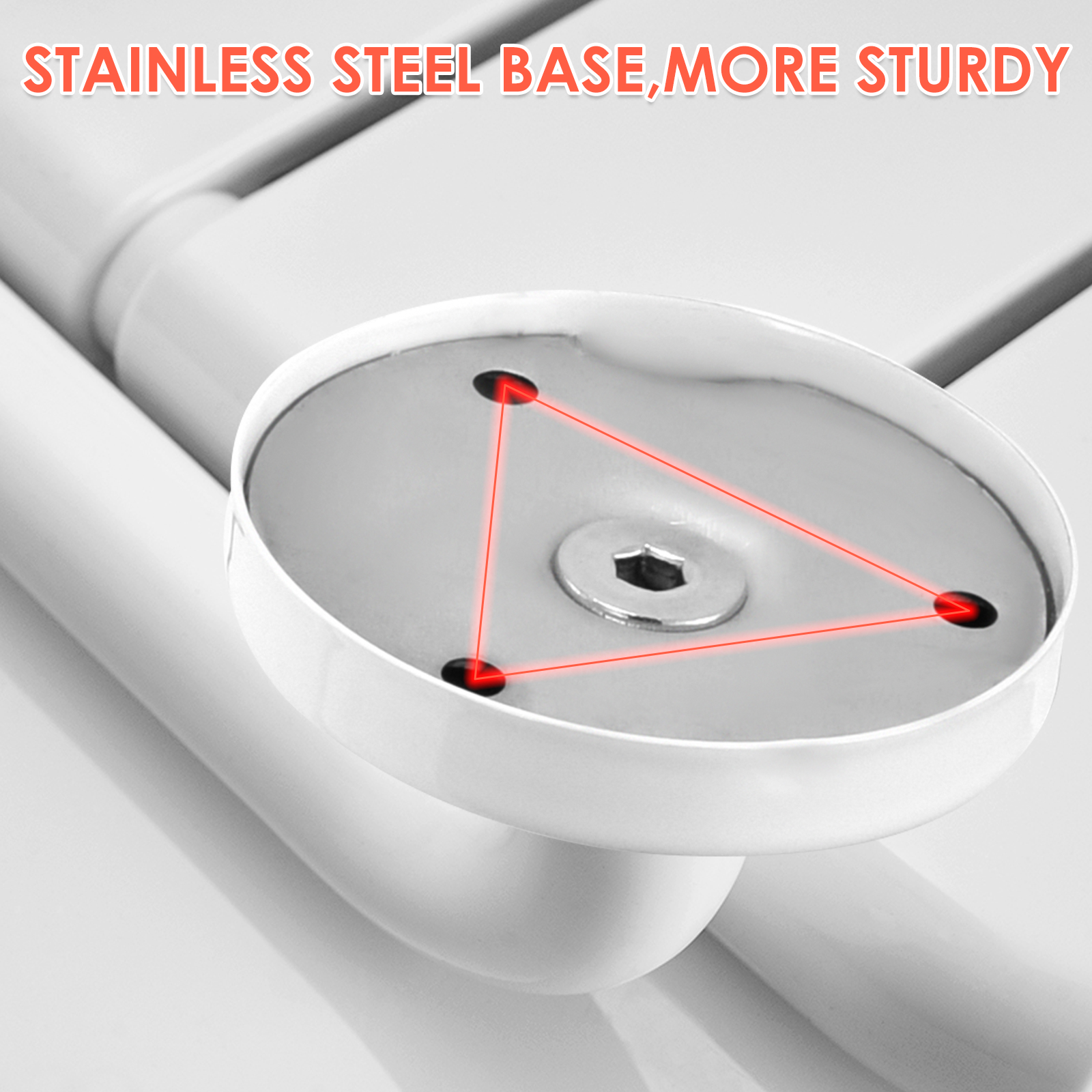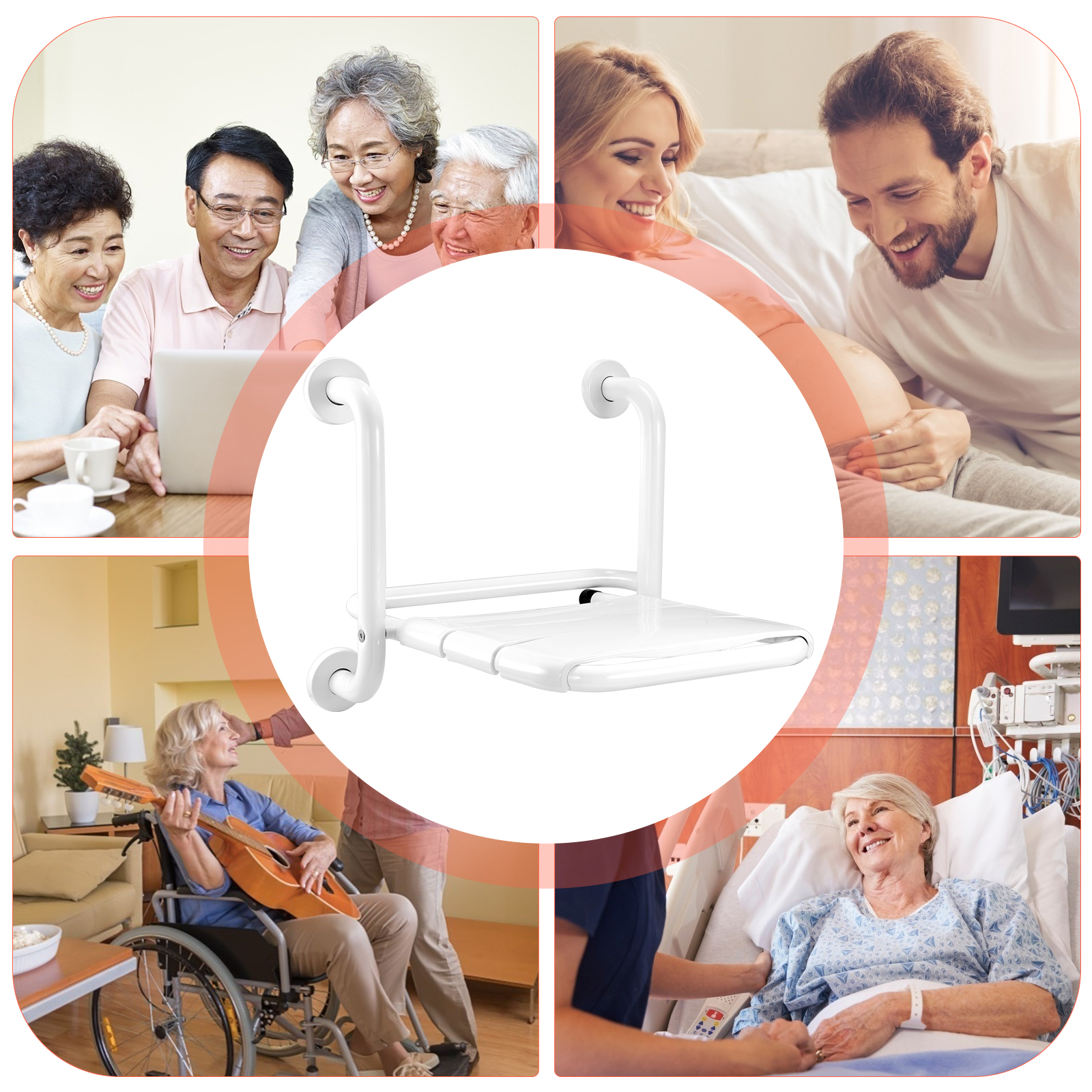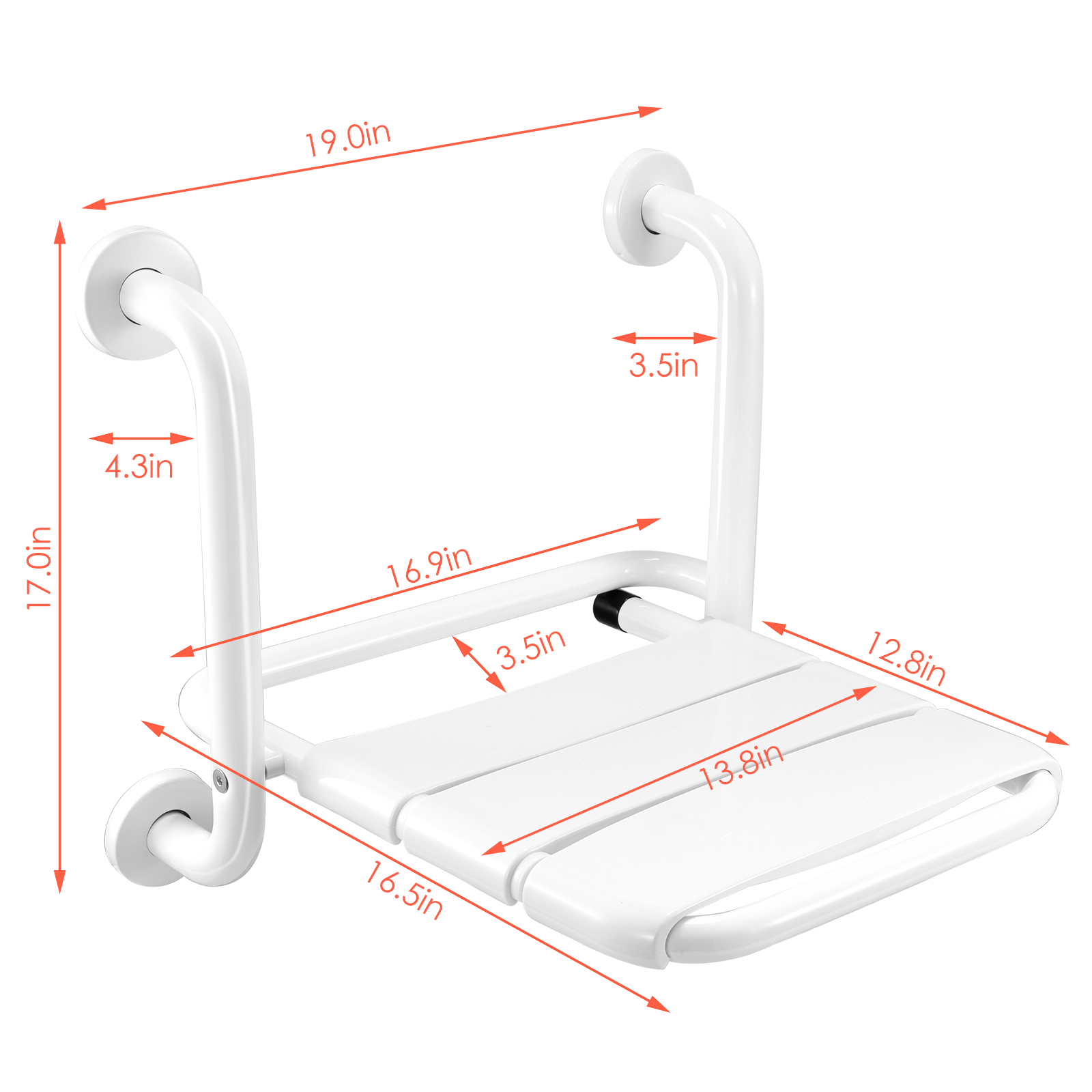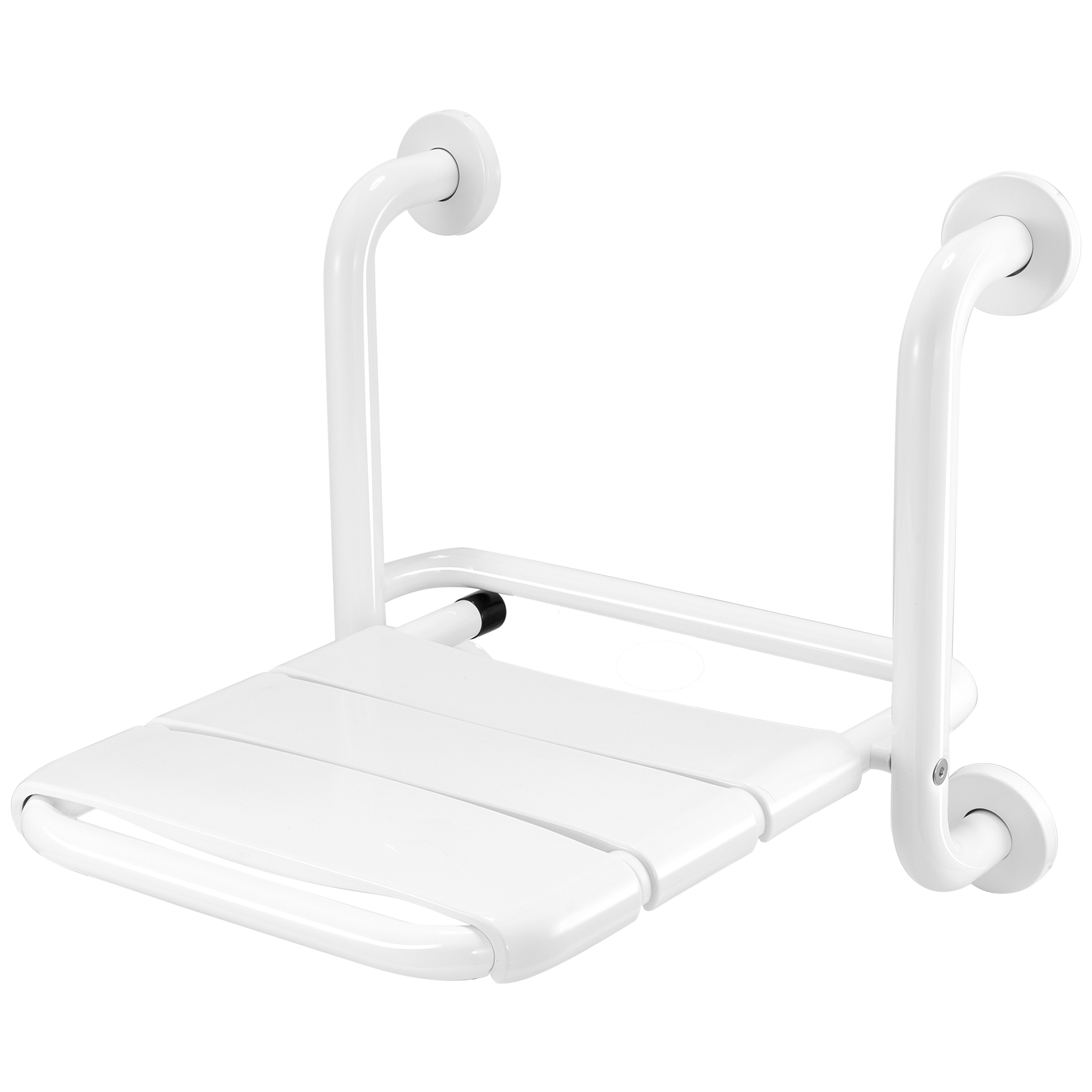 2 In 1 Multifunctional Foldable Bathroom Shower Chair With Armrest Stable Shower Seat Wall Mounted For Seniors Pregnant